Meet Our Team
OUR DOCTORS
Caudell Chiropractic has three doctors on staff, with more than 70 years of combined chiropractic experience, giving our patients a choice of doctors. We utilize standard chiropractic treatment procedures and the most up-to-date chiropractic equipment to provide our patients with proper and effective care. All of our doctors are well respected within the Chiropractic community, throughout the state of Michigan, and beyond. We invite any interested patient and/or prospective patient to contact the Michigan Chiropractic Society in Lansing and speak with the state director for confirmation about our qualifications and reputation.
---

DR. GLENN A. CAUDELL, D.C., D.A.C.S.
Dr. Glenn is the Director of Caudell Chiropractic Clinic. He has been in practice since 1986. Over the past ten years, Dr. Glenn has served as chairman of the biannual Michigan Chiropractic Society Convention for Continuing Chiropractic Education. In 2003, he was appointed to serve on the board of the Michigan Chiropractic Credit Union and continues to serve in this capacity to date. In addition, in 2004 and 2005 he was awarded the Presidential Citation Award in appreciation for his support and dedication to the principles of the Chiropractic profession. He is married, and has two wonderful children.
---


DR. CHRIS C. CAUDELL, D.C.
Dr. Chris has expertise in sports rehabilitation and nutritional consulting. He has been in practice since 1993, and is licensed in several states.
---


DR. BRYAN A. KOSTELNIK, D.C., F.A.S.B.E., D.A.C.S. ©
Dr. Kostelnick (Dr. K) is one of the foremost experts in our field on workers compensation and auto accident cases. He graduated from Chiropractic College in 1961. He has lectured at several of the Michigan Chiropractic Society's continuing education seminars for Chiropractors over the past several years. He has also lectured on Chiropractic care at Wayne State University Medical School, as well as throughout the United States and abroad. He is at our clinic Tuesdays, Thursdays and Saturdays.
---

CERTIFIED MASSAGE THERAPIST
By Appointment Only: please call 313-563-0530
OUR EXCELLENT STAFF
The Caudell Chiropractic Clinic Support Team make every effort to keep our office running smoothly and efficiently while maintaining a positive and friendly environment for our patients. They are always happy to help you and your family.
---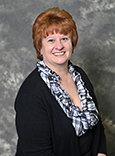 Paula has been part of the Caudell Chiropractic Clinic team for twelve years; but has worked in the chiropractic field for more than 18 years. Her duties include Chiropractic Assistant, X-Ray Tech and front desk receptionist.
---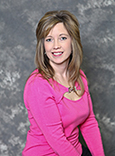 Fran has been a part of the Caudell Chiropractic Clinic team for eight years as a Chiropractic Assistant and X-Ray Tech.
---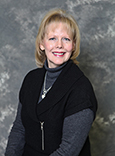 Lynda has been part of the Caudell Chiropractic Clinic team for 20 years as its Office/Insurance Manager. She has 34 years of Chiropractic billing experience. Linda is available five days a week between 8 a.m. and 4 p.m. to answer any insurance questions or concerns you may have.